The ONLY Real Estate Data Affiliate Program in Fire Damaged Real Estate Niche on the Planet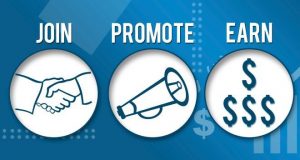 Are you in one (or more) of these categories?
real estate investor
real estate agent / broker
real estate tools / data providers
general contractor
fire restoration specialist
firemen
insurance adjuster
own / operate real estate websites / email newsletter
Facebook / Youtube / Instagram / social media influencers
and… have a following of people who are interested real time  fire damaged property leads?
If so, join the ONLY affiliate program in the country for fire damaged properties data.
Our conversion rates for "warm" referral traffic is 4.8%, and EPC's are as high as $4 (depending on the type of traffic you refer).
However, because of our high conversions, we have to filter our affiliates for quality control. If you are a paying customer of FireDamagedProperties.com, you are automatically enrolled as an affiliate. (you can login to the affiliate dashboard area)
Ready to monetize your real estate audience ?
Click on the button below to start your affiliate application.